The NFL suspended Denver Broncos safety Kareem Jackson four games without pay on Monday for repeated violations of the league's playing rules intended to protect players.
Jackson's latest banishment stemmed from his hit on Minnesota Vikings quarterback Joshua Dobbs on Sunday night in Jackson's first game back from his first suspension for an illegal hit on Packers tight end Luke Musgrave on Oct. 22.
The 14th-year pro acknowledged upon his return from suspension last week that he couldn't guarantee he'd keep from getting in the NFL's crosshairs again for his overly aggressive play, and it didn't take long for him to prove it.
On the game's third snap, Jackson led with the crown of his helmet on a third-and-1 run by Dobbs, jarring the ball loose. No flag was thrown and nickel cornerback Ja'Quan McMillian jumped on the loose ball at the Vikings 30-yard line. Dobbs went straight to the medical tent but came right back out and didn't miss any snaps.
"It seemed like a pretty direct helmet-to-helmet type hit," Vikings coach Kevin O'Connnell said after the Vikings' 21-20 loss. "The rule is what it is. They didn't throw the flag. It happened fast out there. We'll have to take a look at it."
So, too, did the NFL, which has already fined Jackson $89,670 for four illegal hits before suspending him two games, costing Jackson $279,000.
Jackson's latest suspension will cost him $558,000 in lost paychecks.
Jackson's hit should have resulted in a 15-yard penalty with Minnesota maintaining possession, NBC rules analyst and former NFL official Terry McAulay suggested on the broadcast.
"He lowers his head and makes forcible contact to the opponent," McAulay said. "You see, his head is down. This should have been a 15-yard penalty for unnecessary roughness."
Jackson's first banishment was whittled to two games on appeal. He'll likely have a tougher time getting this second suspension similarly reduced.
NFL Vice President of Football Operations Jon Runyan issued the latest suspension for a violation of the league's rules prohibiting players from lowering their head and making forcible contact with the helmet.
In a letter to Jackson notifying him of his latest suspension, Runyan wrote, "you were involved in a play that the league considers a serious violation of the playing rules" for lowering his head to hit Dobbs. "You had an unobstructed path to your opponent and the illegal contact could have been avoided."
"Illegal acts that are flagrant and jeopardize the safety of players will not be tolerated," Runyan continued.
"The league will continue to stress enforcement of the rules that prohibit using your helmet to make forcible contact with your opponent.
"On the play in question, you lowered your head and delivered a forceful blow to the shoulder and head/neck area of an opponent when you had time and space to avoid such contact. You could have made contact with your opponent within the rules, yet you chose not to."
Barring a successful appeal, Jackson will miss games against the Browns, Texans, Chargers and Lions before being allowed to return ahead of the Broncos' Christmas Eve game against New England.
The Broncos (5-5) have the NFL's longest active winning streak at four games as they try to become just the fourth team to reach the playoffs after starting 1-5.
Under the collective bargaining agreement, Jackson may appeal the suspension, which would be heard and decided by the NFL-NFLPA hearing officers, Derrick Brooks or James Thrash, who are both former players.
Brooks heard Jackson's last appeal and cut that suspension in half.
Before the suspension was handed down, Broncos coach Sean Payton said he had spoken with Jackson about the situation early Monday morning and there was nothing they could do but wait for the league's ruling.
Complicating matters for the Broncos is an ankle injury suffered by Jackson's fill-in, PJ Locke, last week. He was inactive Sunday night and Payton said he won't know about Locke's availability for this weekend's game against Cleveland until later in the week.
Reporting by The Associated Press.
---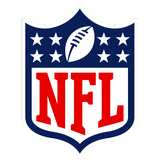 Get more from National Football League Follow your favorites to get information about games, news and more
---