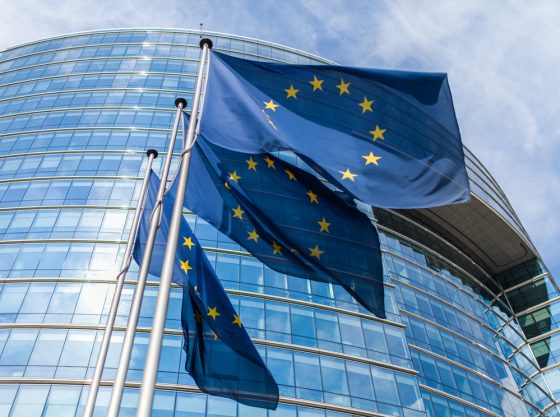 A Dutch female MEP who was reportedly approached by disgraced former vice president of the European Parliament Eva Kaili may have been Dutch PvdA parliamentarian Lara Wolters, broadcaster NOS has said.
Kaili and former MEP Antonio Panzeri were both arrested in December 2022 as part of an investigation into Qatar and Morocco illegally influencing the parliament's work.
During a tapped phone call between Panzeri, the details of which were leaked to news website Politico, Panzeri complains about Kaili's behaviour to Francesco Giorgi, Kaili's partner who is also implicated in the scandal.
'Panzeri criticizes the fact that Kaili spoke to the Dutch woman,' Politico quotes the document as saying, noting Panzeri thought she had 'gone too far'. 'It would be a good idea to tell her to stop,' Panzeri said.
Greek media claimed earlier the woman approached by Kaili is one of 13 Dutch MEPs but could not give a name. A probe by Dutch broadcaster NOS may have identified the woman approached by Kaili as Lara Wolters whose party is part of the same parliamentary group.
In an interview with NPO Radio, Wolters said she had been approached by Kaili but doesn't know if she is the Dutch woman Panzeri referred to.
'Tone it down a bit' Kaili allegedly told Wolters when she wanted to voice her criticism of the human rights situation in Qatar in the run up to the Word Cup.
'I thought that was odd,' she told the programme, 'especially since that was the first time she had addressed me. As time passed I understood she had been to Qatar and I remember thinking she had become completely involved with the Qatari.'
Annoying
Kaili did not try to bribe Wolters, she said, but tried to persuade Wolters to refrain from speaking. 'She practically lay down on top of the microphone and spent 10 minutes trying to dissuade me from talking. It was very annoying' Wolters said.
Wolter reported Kaili's behaviour to the S&D parliamentary party members but would not say what action, if any, was undertaken.
Wolters said she had not been approached by police investigating the case. 'The way I look at it is that if there was a Dutch fly in their ointment and she helped roll up that corruption network, then that is great,' she told the programme.