Andy Murray admitted he has had to learn to be smarter and use more science in his preparation since his hip operation in 2019, after it was confirmed that he would not compete at the Dubai Tennis Championships.
The 35-year-old went on a gruelling run to the final of the Qatar Open last week, playing almost 12 hours of tennis en route to finishing runner-up to Daniil Medvedev in Doha.
"The matches I had last week were physically pretty demanding," Murray said in an interview with The Times.
"It was five matches in six days – the last time I did that was in Stuttgart (in June) but because of the surface (grass), the matches were physically really not that challenging.
"I had an issue then with my abdominal muscle and on Friday evening in Doha I was feeling my abs a little bit after the semi-final.
Highlights as Andy Murray was defeated in straight sets by Daniil Medvedev in the Qatar Open final.

"Because of the experience I had last year, it was clearly a load-related thing because of the amount of tennis I played in a short period, so I was a bit worried about that.
"I do have to be a bit mindful of my body now, which I wouldn't have been in my mid-twenties. Because of the issues that I have, it's not as simple as it used to be.
"There's a little bit more of a science to my training and how much I should be putting my body through. Obviously, last week was extreme."
Murray said he hopes that by being more mindful of what he puts his body through, he will be in optimal condition by the time Wimbledon comes around.
He no longer overloads his body with intense training sessions, instead focusing more on fine details and analysing his workouts through data-tracking.
His goal is to work his way up from number 52 in the world into the top 32, thereby securing seeding at future Grand Slams.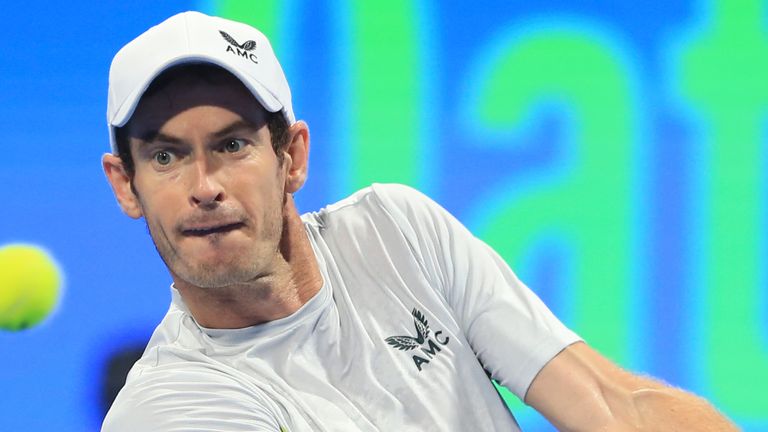 "I do believe that this is allowing me to be in much better shape," Murray said. "I know exactly when I go on the court, how much time I'm going to spend on it and which drills and exercises I do are going to get me to certain heart-rate zones.
"Rather than just blasting yourself twice, once on the court and once in the gym, sometimes I only need to do it on the court if I'm getting the right stimulus from the tennis session.
"My feeling on Wimbledon is that less players play well on grass. More of the guys are comfortable on the hard courts and that probably increases my chances.
"I'm not saying I would expect to win the French Open (on clay) if I played, but with Wimbledon, there is certainly a better opportunity to have a deep run.
"Yes, I have some niggles and my body doesn't feel amazing, but it's coped really well with the first few tournaments of the year that have been really demanding.
"My belief is that my body would be fine to play seven five-set matches if needs be. Granted, if they are six-hour ones, probably not, but regular five-set matches, I'd be able to cope with that."